Welcome to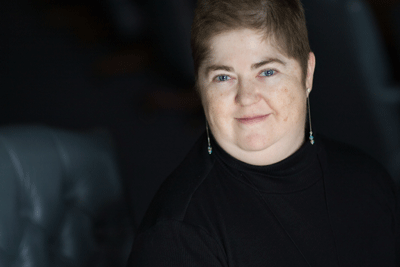 ---
HOME OF:
Robin's Total Knee Replacement: Pretty much what it sounds like, this website was started a few days after my first TKR in 1998 and quickly became a hub for people who wanted to share their individual stories about the surgery and its aftermath. You can read my own story, see the famous photo of me smiling in the recovery room just a few minutes after waking up, and if you like, link through to On Our Feet-the Joint Replacement Forum on Delphi.
Robin's Total Hip Replacement: I launched this counterpart to my TKR site after having total hip replacement surgery in 2004.
D + 66: World War II through a single soldier's eyes: I set up this site to share some of my grandfather's fascinating, funny, and poignant WWII stories. His memoirs were published in 1999 as Cranking Up a Fine War: A Louisiana Soldier from Boot Camp to General's Aide
. At 93, he is not only still alive but going strong, and he loves to talk to other people about his book.
D+66 Books: The tiny family company that sells my grandfather's WWII memoir, Cranking Up a Fine War: A Louisiana Soldier from Boot Camp to General's Aide
. My Grand-D landed on Omaha Beach at D+66, or 66 days after D-Day.
How to Develop a Communications (PR) Plan: This tiny little site had an odd beginning as a repository for some sample communications plans contributed by members of the now-defunct PRSA COMET listserve. Over the years, I've added to it a bit and tweaked it a little, but it really seems useful to people just as it is.
Resources for Trade Association Personnel: I spent eight years as a communications professional for trade associations. Although I no longer update this site other than to take down broken links, what's there is still pretty useful.
The Assistant Director's Archive. Devoted to actor Mitch Pileggi and his character from The X-Files, Assistant Director Walter Skinner, this is the latest version of the first website I ever created. I sure had fun with it, even though thinking about the original version makes me laugh and cringe at the same time. Those were the days!

---
CLIENTS, FRIENDS, AND INTERESTING SITES TO VISIT
---
New: My second novel was published by Lerner Publishing/Graphic Universe in January! I'm so excited. It's a young adult graphic novel titled He Loves Me, He Loves Me Not
. My book is No. 7 in an eight-book series with the overall theme of "My Boyfriend Is a Monster." The series is a lot of fun and is aimed at girls ages 12 to 14, maybe even a bit older. My particular book is based in the Central Texas Hill Country, where I lived for about 14 years and still miss. I really enjoyed being able to put in my book some of the elements I loved so much, plus some surprises for readers who might not have known things like wine grapes grow well in the blazing heat of Central Texas!

My first novel, a children's book in graphic novel format called The Quest for Dragon Mountain
, was published in September 2010 by Graphic Universe. It remains available online through Amazon if you know a child between the ages of 9 and 12, especially a middle school-aged boy.

It was exciting to see my own name in a sneak preview of fall 2010 children's fiction by Publishers Weekly!

I've written science fiction stories and poetry for years, but I've recently become more active in trying to publish and market some of my work.

A few of my charitable efforts and interests: Additional interests:


Questions or comments? E-mail me